​
Chris Anderson Group

Chris Anderson Group is a three piece blues rock band from Long Beach, california. The band was formed in 2001 and has played various festivals, bars and concert venues throughout southern california. The Chris Anderson group is chris anderson-guitar/lead vocals, mike casper-bass/vocals and nicolas degaulejac-drums/vocals.

the vocal and guitar work of chris anderson is uniquely soulful. true to the blues, chris is able to create a soulful sound of the blues and capture audiences with his vocal style. the latest recordings titled "indecision" displays the creative songwriting and musicianship of chris anderson. you can sample "indecision" on our music page or purchase your own copy on Itunes.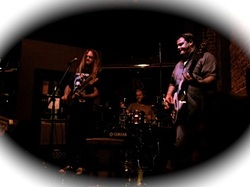 ---
youtube video